Magic Salt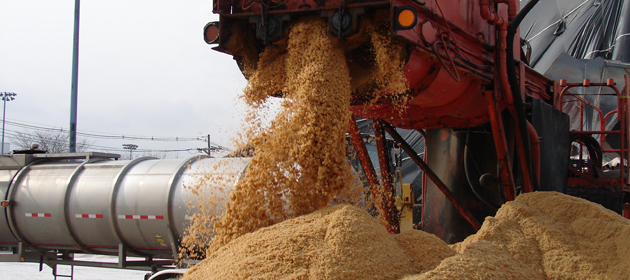 Magic Salt or Treated Salt
What Is Magic Salttm?
Magic Salt™ is rock salt that is pre-wetted with Magic Minus Zero™, also sold under the name Liquid Ice Ice-B'Gone ®and Ice-B'Gone 2® according to the manufacturer, several websites of Magic Salt "approved" distributors, and the material safety data sheet published by the manufacturer.
Biodegradable?
Road salt treated with any compound is still road salt, and claims that road salt suddenly becomes biodegradable when treated with something are no different than saying you can run your car engine on water if you treat the water it with a little bit of gasoline.
Magic Salt™ and Pre-wetted salt Applications
Magic Salt®, is a pre-wetted rock salt according to the manufacturer.  Pre-wetted salt will generally work faster and at lower temperatures according to the published data by the Federal Highway Administration, and on the Salt Institute's website, and as reported in many studies.  Magic Salt® must be purchased only from a Magic Salt distributor.  If you are interested purchasing our treated salt at wholesale in truckloads please contact us by phone or email.  Please note that the minimum order is truckloads of 30 tons bulk or 22 tons of packaged and palletized treated salt in 40 lb. or 50 lb. bags.
Environmentally Preferred Products
We offer other forms of pre-wetted salt and other products which are approved and registered Environmentally Preferred Products (EPP) by state environmental protection departments.    If you are interested in purchasing EPP qualified and approved green chemistry deicing products, please contact us so we can review the choices available in your area.
Bulk Salt Treated With Ice-B'Gone ®and Ice-B'Gone 2®
Refreeze control on elevated structure
Low corrosiveness
Superior anti-icing and de-icing capabilities
Advanced application control and melting ability
Blizzard Wizard ® Ice Melter
30% to 40% less corrosive than rock salt
Advanced ice melter that can leave dry, bare ground
Innovative formula delivers aggressive melting power to -20° F
Helps provide an "ice-shield" for upcoming storms
What Is Blizzard Wizard®? Blizzard Wizard® is a medium salt that is carefully graded and screened, then dried, and then treated with corrosion inhibitors and liquid magnesium chloride, a product called Ice-B'Gone2 ® It does not use Magic Minus Zerotm(Magic-0)