Magnesium Chloride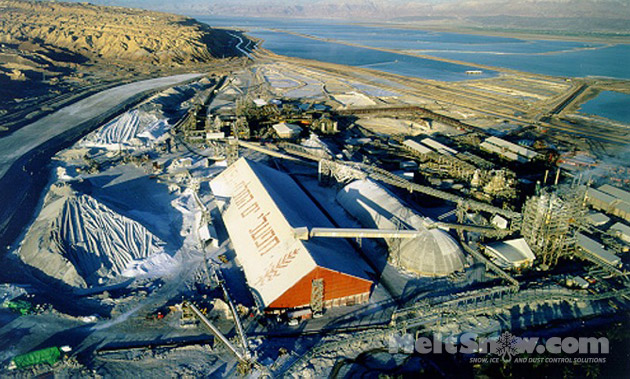 Magnesium Chloride
Ready for Great Results? Use Our Magnesium Chloride for Ice Melt, Snow Melter, and Dust Control.
Magnesium chloride (chemical formula MgCl2:XH2O) is a salt of magnesium and chlorine. It's commercially available in various hydrate forms: anhydrous ( MgCl2:0H2O);  hexahydrate (MgCl2:6H2O);  and as a brine solution ranging from 0-35% MgCl2.
Ranging in concentration from the anhydrous, which is extremely exothermic and is much too dangerous to handle in that form for snow and ice melting , to the common hexahydrate form, where there is little exothermic reaction when brined or diluted, this naturally occurring compound is produced and found worldwide. Typically, when magnesium chloride is found in nature, it is in a liquid form and always coupled with other mineral salts, such as potassium chloride (potash); sodium chloride (salt brine); and calcium chloride. These natural brines frequently provide the feedstock for the processes  that produce magnesium chloride as a by-product as the other minerals are removed and processed for their respective markets.
Meltsnow.com offers all forms of magnesium chloride, including MAG® from Dead Sea Works in Flake and Pellet forms, as well as others for ice and snow removal and dust control-suppression.
Magnesium Chloride: A Safe Choice.
Paved surfaces covered with snow and ice pose serious public safety hazards. Improve safety for drivers and pedestrians by treating roads, parking lots, parking garages, driveways, entrance ways, and walkways with environmentally friendly magnesium chloride products that provide dependable snow removal with minimal damage to the surrounding areas and infrastructure.
This long proven professional grade snow and ice melter has delivered safe surfaces for commercial and residential building owners and facilities managers without damaging natural stone (like granite steps, tile entrance ways, bluestone walkways, natural flagging) or sensitive landscape features and vegetation.
Dead Sea MAG®is the premium ice melt product chosen by cities like Baltimore, Washington DC, New York City, and Philadelphia that were hit hard by the significant winter storms of 2009/2010.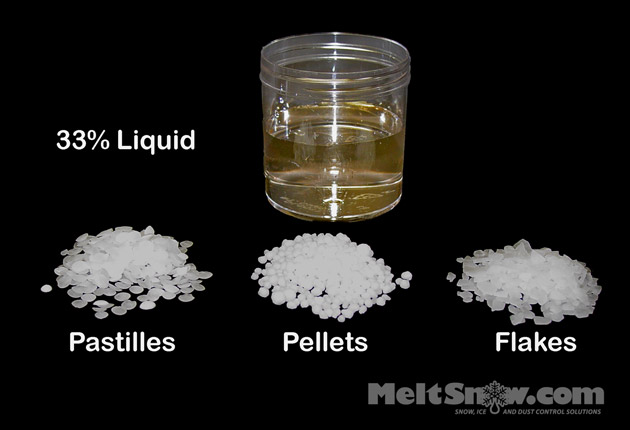 Examples of Magnesium Chloride (from left to right) Pastile, Pellets, and Flake
We Get Our Magnesium Chloride Snow & Ice Melt Products Directly from the Source.
MeltSnow.com  imports magnesium chloride for snow melt directly from the ice and snow melting chemical manufacturers located around the world, with bulk vessels that ship ice melt products to ports along the Eastern United States, including Boston, MA; New Bedford, MA; Providence, RI; New Haven, CT; Carteret, NJ; and Baltimore, MD. Our warehouses are strategically located to support the North East and provide inventory distribution to points west where snow and ice are challenges that affect large population centers.
We package our magnesium chloride products in 50-lb. bags  shipped on pallets,  2,000 (short ton) and 2,205 lb (metric ton) bags called Super Sacks or FIBCs (Flexible Intermediate Bulk Containers – Supersacks), and in bulk rail delivery.
Magnesium Chloride…a Product of Nature
Magnesium Chloride is the first choice for ice and snow melt products because it's effective and it has  the least amount of impact on the environment. Magnesium chloride has long been considered a "life-giving" material. Often times, people with ailments ranging from psoriasis to magnesium deficiency are told to soak in a solution of magnesium. For thousands of years, the therapeutic benefits of magnesium have been well known by the people who've bathed in the Dead Sea.
Magnesium is used extensively in the natural health products industry ( think oils and bath salts) because it provides a wide range of health benefits, including muscle wellness and skin vitality. Magnesium chloride is also found in many multi-vitamins, creams, additives for animal feeds, in the nigari process of making tofu from soy milk, and as an additive in baby formula. Magnesium chloride is one of the most widely studied and accepted safe inorganic salt compounds used in snow, ice, and dust control today.
The fact that magnesium chloride has so many  benefits supports its standing as the premier snow and ice melt product. When performance, safety, and protecting the environment are your top priorities during snow events, choose magnesium chloride.
More Information
MAG® de-icer brochure:
http://meltsnow.com/2014/pdf/mag-snow-brochure.pdf
Please contact us for MSDS (Material Safety Data Sheet) or Certificate of Analysis on any of the magnesium chloride snow melt products we supply to the marketplace.
MeltSnow.com provides a reliable supply, consistent quality, timely response, leading technical service, and exceptional customer support for all your winter snow and ice melt requirements.