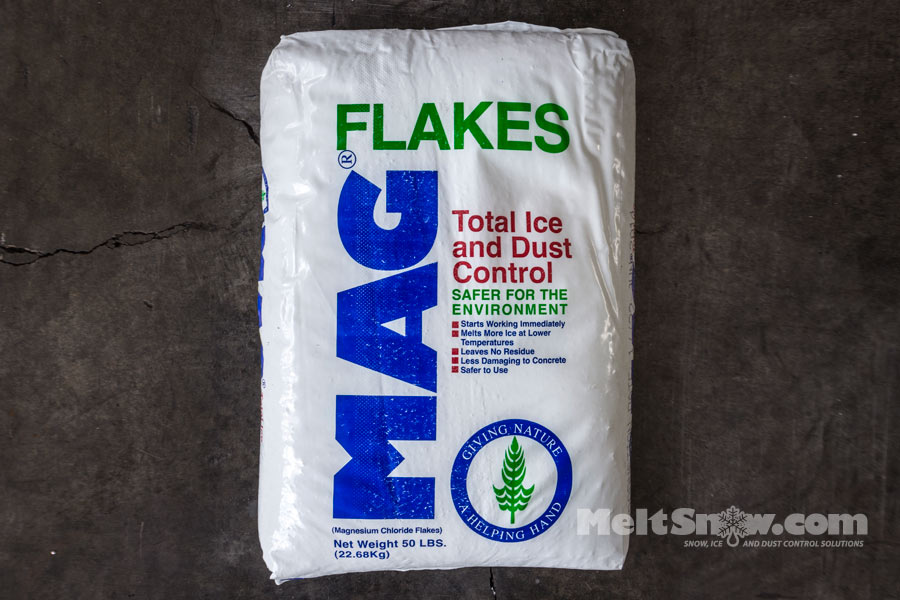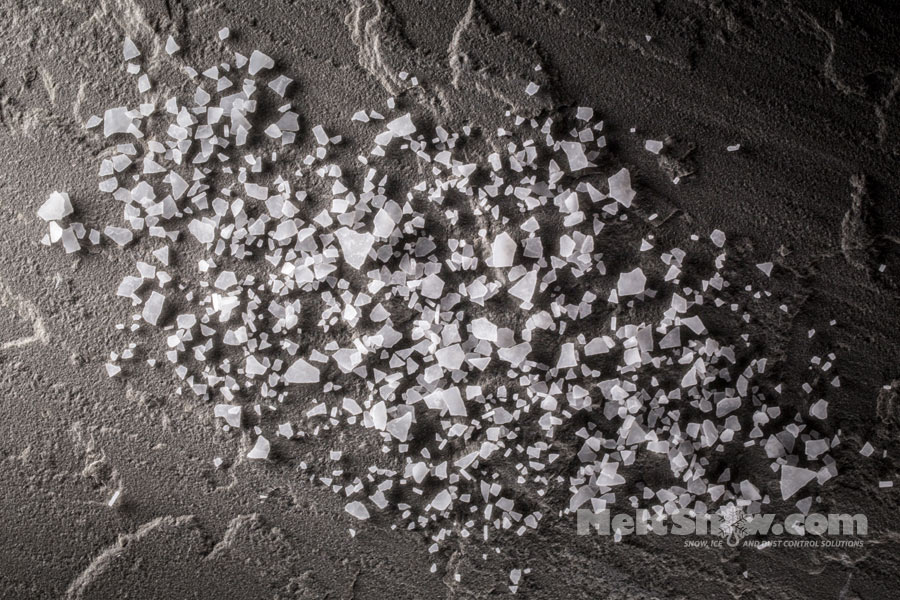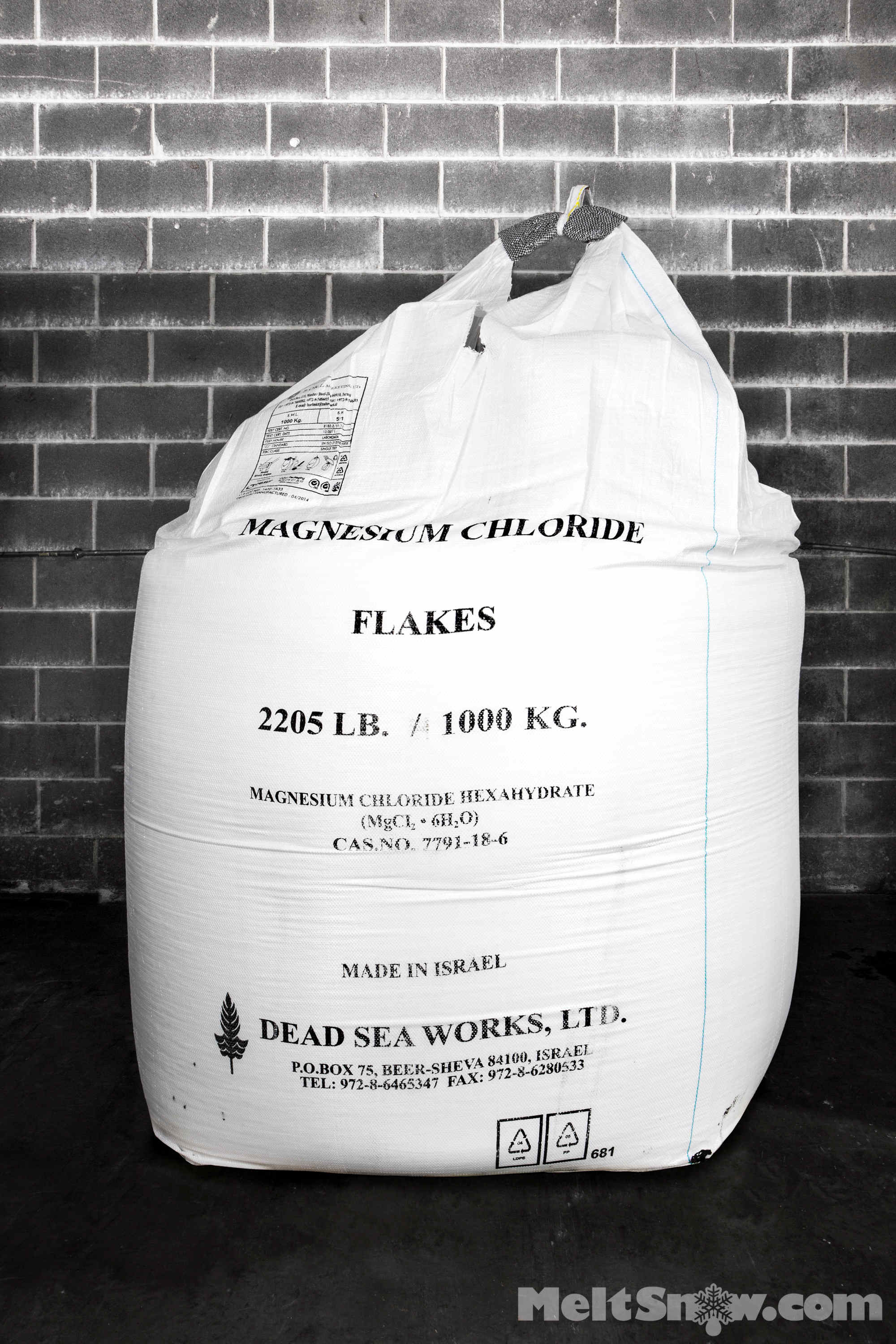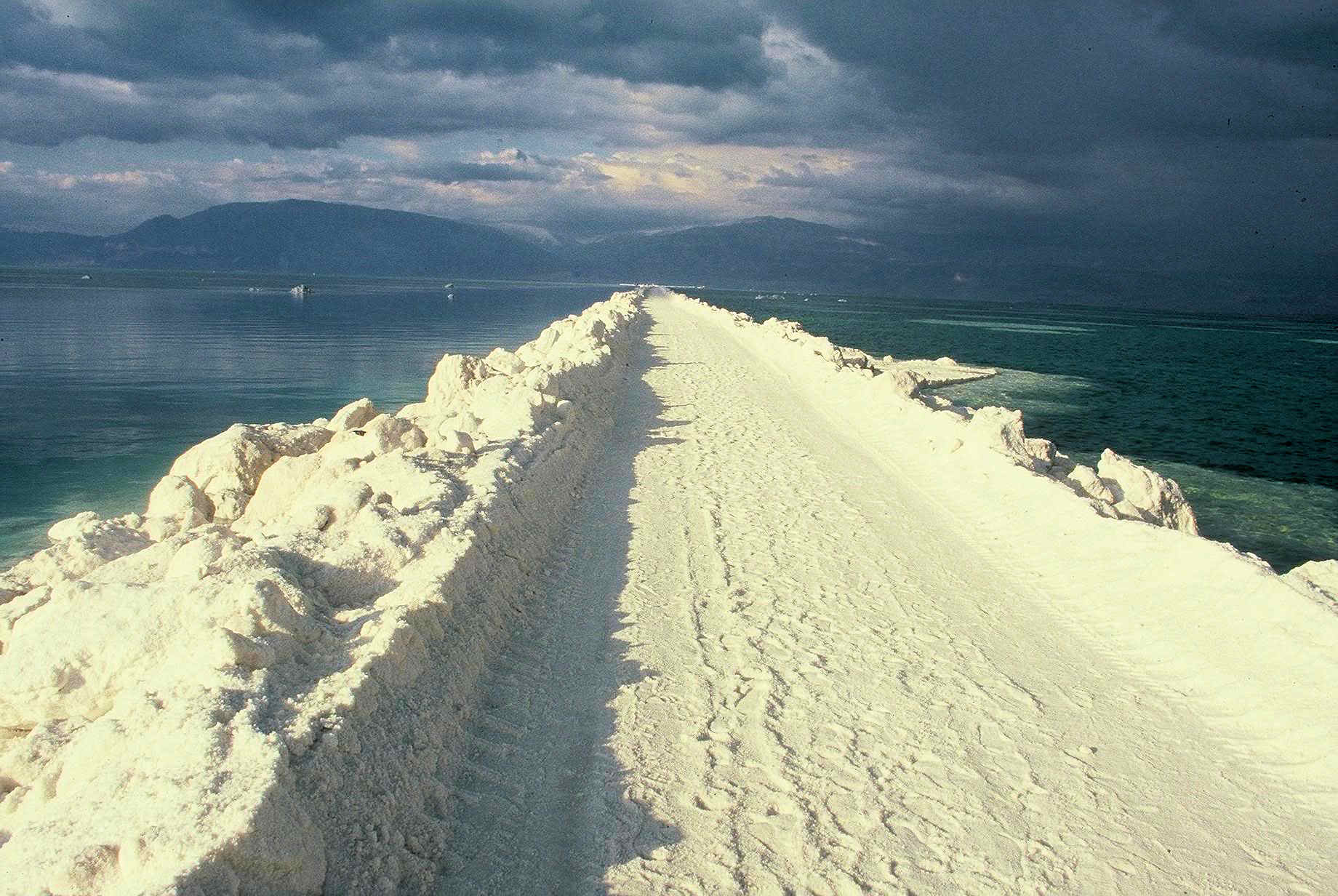 Dead Sea Works MAG Flakes
MAG Flakes are manufactured by Dead Sea Works.   MAG Flakes have many applications from industrial use as a source of magnesium to snow, ice, and dust control.   The flake form is less expensive than the pellet form and is well suited for dry application for dust or for mixing with water to manufacture liquid magnesium chloride solutions.   Available in 50 lb. bags packed 48 per pallet, stretch wrapped with pallet cover for weather resistance, or in 2205 lb. bulk bags also called super sacks and FIBCs (Flexible Intermediate Bulk Container).  In our technical articles section resources section you will find information on MAG Flakes for dust control and other applications.
Dry MgCl2 in flake and pellet form will work well in most existing equipment that is set up to spread sand and salt products in the winter. New England Townships have used calcium chloride to manage unpaved surfaces, including dirt roads and parking areas, for years. This cost effective process reduces the amount of labor required to maintain unpaved surfaces that typically require grading and rolling several times of year when calcium is not applied. Our most popular calcium chloride dry products for dust management are our calcium chloride flakes in super sacks and 50 pound bags, and our calcium chloride pellets.
Whether building new roads or rehabilitating existing roads, simply spreading magnesium chloride on the surface, or using it in full-depth reclamation technique, magnesium chloride is the dust control material of choice. At an average of $0.10 per square foot for total dust control in your indoor equine riding arena, MAG is the least expensive and most effective horse arena dust control option. Also, because of its extremely low toxicity and gentle natural composition, our MAG Flakes are recommended for equine arena dust control by many prestigious facilities like Kentucky Horse Park and the Rolex Cup. Look for our MAG Flakes for arena dust control or contact us for an authorized distributor near you. MAG will in your indoor arena dust problems permanently; we guarantee it!
More Information
MAG® de-icer brochure (PDF)
Check out our Technical Article on MAG Care and Feeding for Dust Control in Indoor Horse Arenas